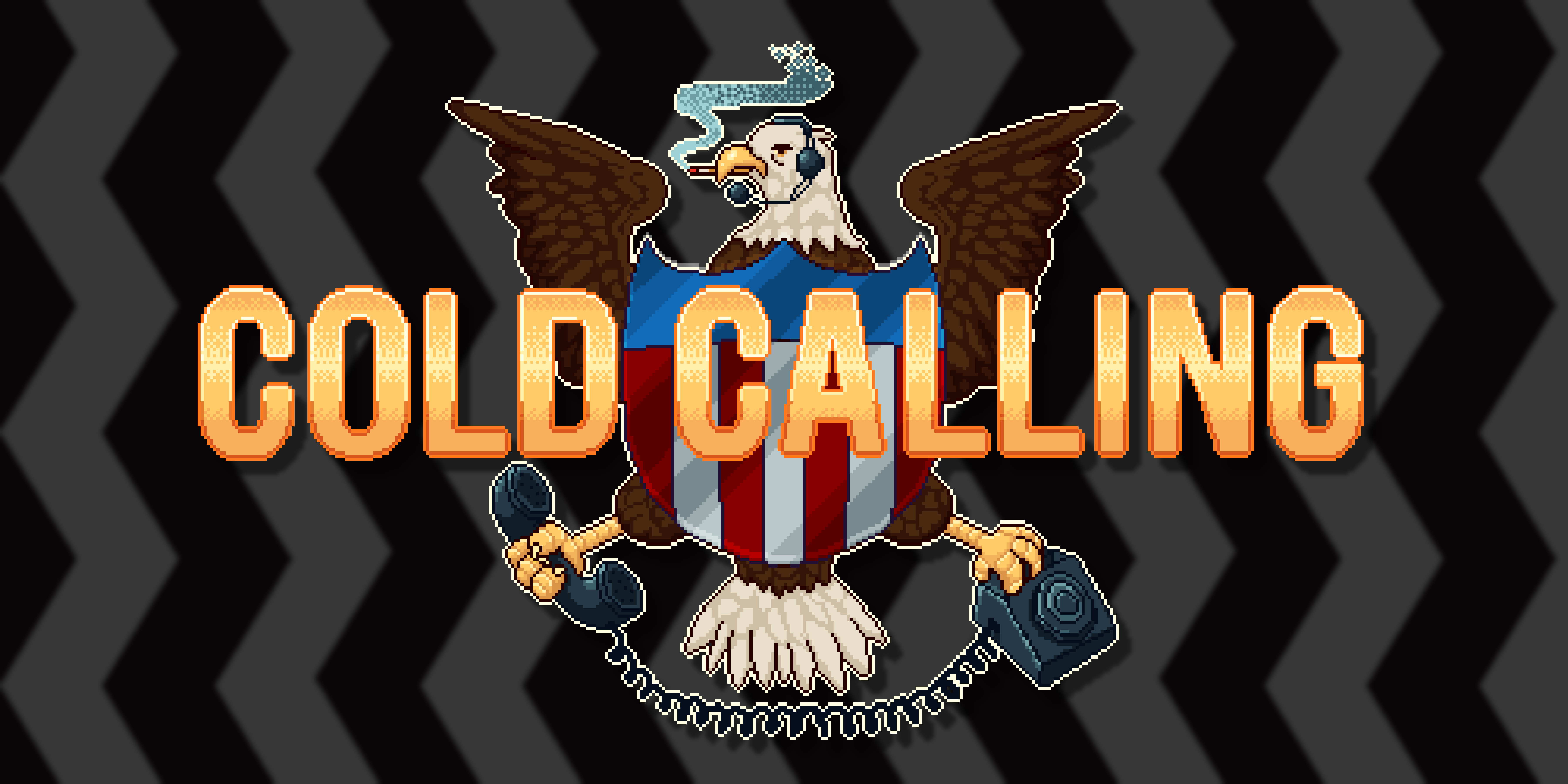 Cold Calling - Development Demo
A downloadable game for Windows, macOS, Linux, and Android
November, 1962: The height of the Cold War. Mere weeks after the Cuban Missile Crisis, a new international entanglement is about to go nuclear. As the new White House switchboard operator, it's your job to make sure negotiations don't go south.
Cold Calling is a comedy narrative game where you connect calls between wacky, caricatured world leaders. From JFK to Fidel Castro and beyond, there's no shortage of weird and wonderful characters in Cold Calling! Combined with switchboard gameplay that'll keep you on your toes, this is a game you won't want to miss.

Cold Calling is still in development and this demo is 100% free. There are many known issues we're continuously working on fixing, so please be ready for some bugs and glitches. If you notice anything, feel free to leave a descriptive comment here.

Download
Click download now to get access to the following files:
Cold Calling Demo v0.2 - Windows.zip
25 MB
Cold Calling Demo v0.1.2 - Android.zip
29 MB
Cold Calling Demo v0.1.2 - Linux.zip
23 MB
Cold Calling Demo v0.1.2 - Mac.zip
23 MB
Comments
Log in with itch.io to leave a comment.
You can upgrade to Android please
I haven't played the demo yet, but it was free. So it's already good.
LMAO this was so fricking funny! xD Can't wait to see the full game
YES

any chance of a Mac version? Won't be back at my PC for another week!
Mac demo should be up now!
Just played it, I love the style! Wish there was more in the demo, but I guess that's how you get people hooked. Looking forward to playing more!